Our Flow Wrapping is a quick and economical method of packing a range of products. Items can be wrapped either individually or collated with several other products.
This service has become increasingly popular for packaging promotional items, such as food samples or beauty products for door drops, or free gifts for packaging inside cereal boxes.
We can seal many items into a sealed flow wrap bag, creating a neat presentation for high volumes of individual units ready for distribution. This process is perfect for creating multipacks to be distributed as promotional and marketing aids.
Up to A5 Size can be flowrapped.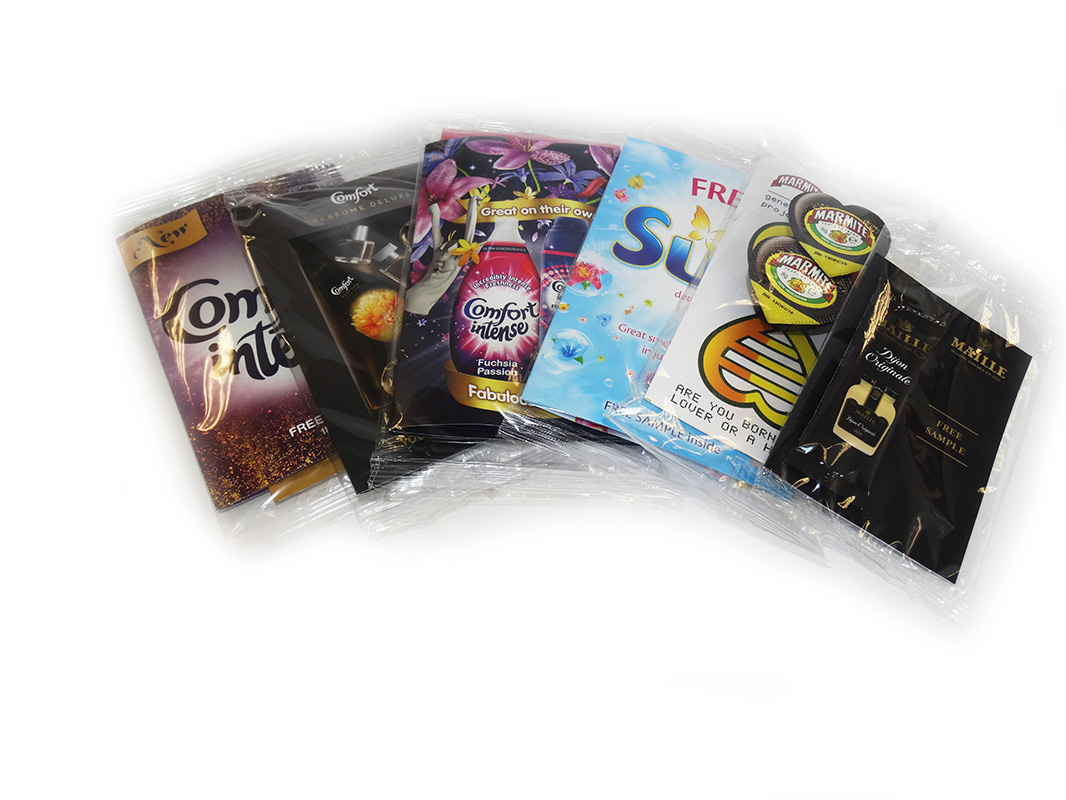 Our flow wrapping service is a popular, value adding packaging option for many of our contract packing customers. It adds durability, and an attractive finish to many products. It also helps with the logistics, storage, and shelf life. This shelf and retail ready finish is just one of the options available from our packaging services that includes shrink- wrapping. Contact us today to learn more about our wrapping services.
Still unsure if Flow Wrapping or Shrink Wrapping will be your best solution? Give us a call.
Flow Wrapping is bespoke, for help and advice,
please speak to a member of our team about your project.